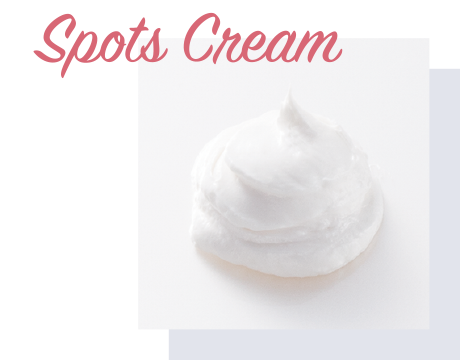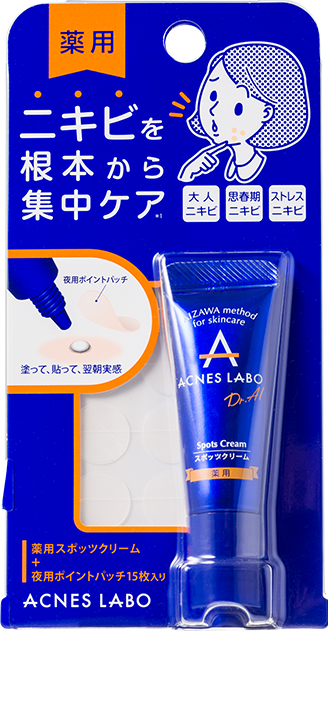 MEDICINAL TREATMENT FOR ACNE SPOTS CREAM 7g
Free from synthetic fragrance・artificial coloring・paraben・mineral oil
How To Use: After cleansing and doing your night skincare routine, apply Spots Cream at the very end. Place the appropriate amount on fingertips and completely cover up acne. Do not use it all over your face (may cause dryness depending on skin condition).
*1 "Intensively treats acne" means prevent breakouts
[Active Ingredients] o-Cymen-5-ol, Niacinamide
[Other Ingredients] Zinc Oxide, Belamcanda Chinensis Root Extract, Saxifraga Sarmentosa Extract, Yokuinin Ekisu(JTN), Glycolic Acid, Tocopherol, Flavor, PEG-50 Hydrogenated Castor Oil, Alcohol, Silica, Stearyl Alcohol, Cetyl Alcohol, Polyoxyethylene Cetylether, Glyceryl Stearate, Petrolatum, Dipropylene Glycol, Octyldodecyl Myristate, Citric Acid, Water




Apply and wrap up all over acne concern.

Sebum absorption ingredient helps control excess sebum!*2 Zinc oxide

Antibacterial ingredients reduce redness and minimize irritation! Treats acne while enhancing skin barrier function.



Spots Cream comes with an intensive care patch*1 to reduce redness and speed up the recovery process. The medicated patch absorbs excess sebum and provides deep penetration*2 by sealing the acne on skin.*1 "Intensively treats acne" means prevent breakouts *2 Penetrates to the horny layer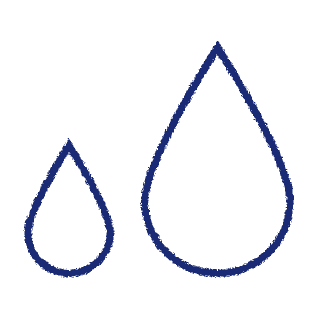 Powerful hydrating ingredients and oriental botanical isoflavones help skin retain its natural moisture. The rich blend establishes an optimal balance between sebum and hydration levels to improve skin barrier function, protecting skin from acne-causing bacteria and dryness.*1 Belamcanda chinesis root extract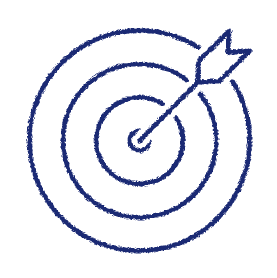 An exquisite blend of herbal ingredients such as natural vitamin E and Yokuinin extract speed up the healing process. Instead of utilizing strong, skin irritating ingredients, Spots Cream is an exclusive formulation of carefully selected and balanced mild components to enhance the antibacterial effect.